Cristiano Ronaldo was presented with the Golden Foot award at the weekend to mark his outstanding achievements and performances in international football over the course of 2020.
Ronaldo beat longtime rival Lionel Messi and Bayern Munich striker Robert Lewandowski to land the prestigious honour, for which only active players over the age of 28 are eligible.
The Juventus star got his hands on the prize at a small ceremony in Turin on Sunday, just two days after he lost out to Lewandowski for The Best FIFA Men's Player of the Year award.
The Golden Foot award signifies the player deemed to have excelled more than any other in international competition, both in a team and individual sense.
Ronaldo has won in the year he passed the 100-goal mark for Portugal, bringing up his spectacular century of international goals by scoring twice against Sweden in the UEFA Nations League back in September. He also won his second Serie A title in two years at Juventus, for whom he has scored 41 goals in all competitions so far in 2020.
As such the 35-year-old finished top of the online fan poll to decide the winner for 2020, from a shortlist of 10 players selected by a panel.
Ronaldo has had his "golden feet" cast, and they will go on display along with the rest of the past winners in Monaco.
"I am honoured to win the Golden Foot and to be immortalised on the Champion Promenade, together with some of the greatest football legends of all time!" he wrote in a post on Instagram. "I am truly humbled and want to thank the fans all over the world for having voted for me."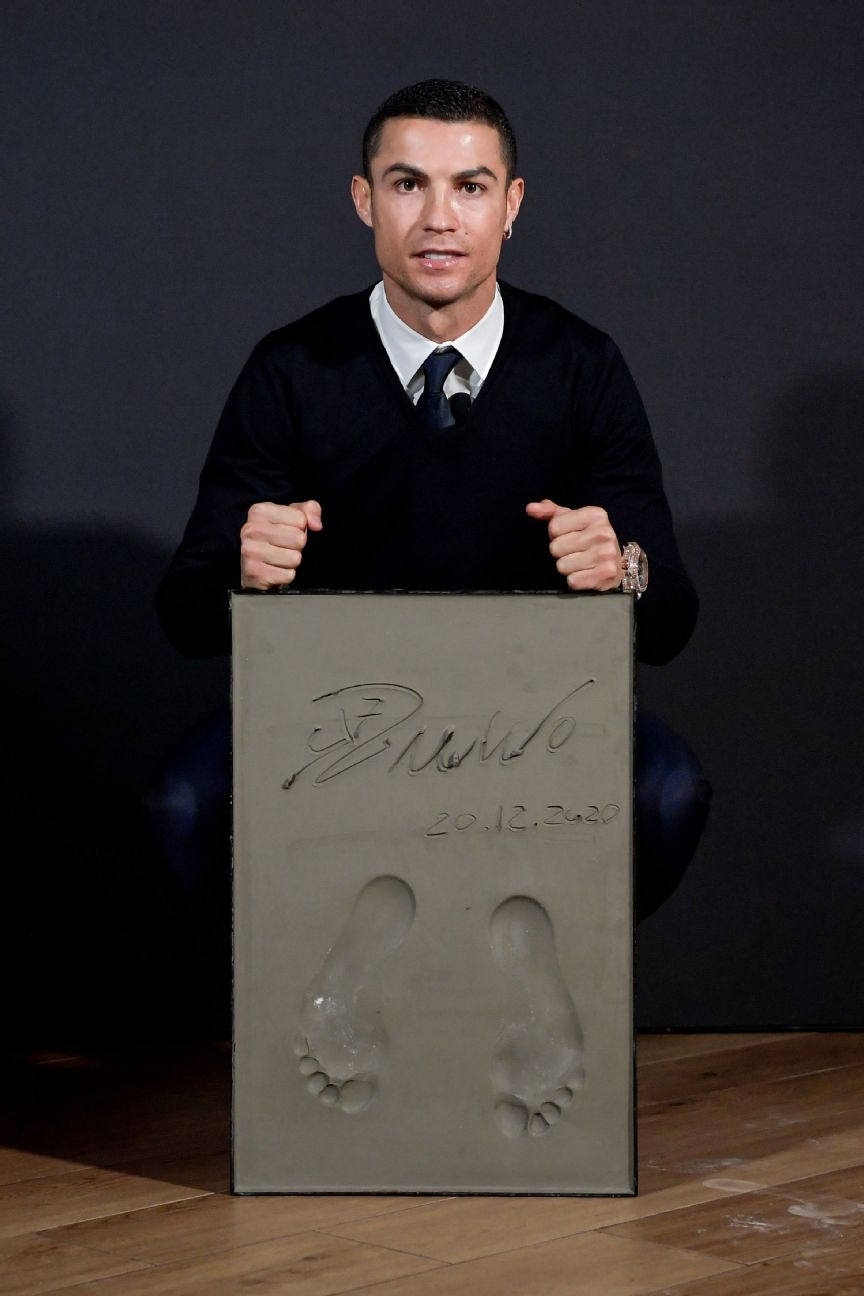 The Golden Foot, which can only be won once by any player, has been handed out at the end of every year since Roberto Baggio claimed the inaugural prize in 2003.
Ronaldo is the 18th recipient of the Golden Foot, which as things stand is one of the few individual awards that continue to evade the 33-year-old Messi.