World Cup winners Argentina was met by exuberant crowds at Buenos Aires airport, and the government has proclaimed Tuesday a bank holiday.
The team, which won the final on Sunday by defeating France, arrived at their destination at 05:24 GMT on Tuesday.
As they rode an open-top bus to the offices of their Football Association, supporters lined the streets.
Tuesday at noon (5:00 GMT), the main ceremony will take place at the Obelisk monument in the capital city.
The day will be a bank holiday, according to the Argentine government, so supporters "may express their deepest joy for the national team."
The team was led off of the aircraft by Lionel Messi, whose image was visible on the tail.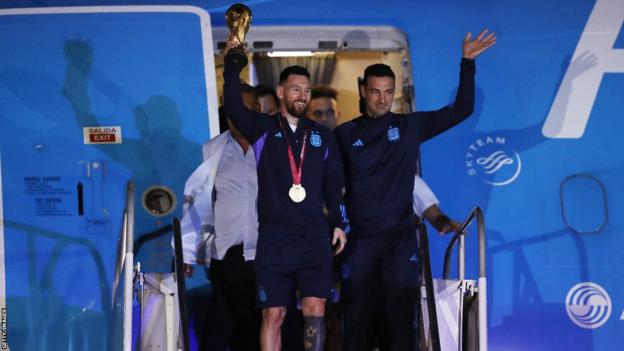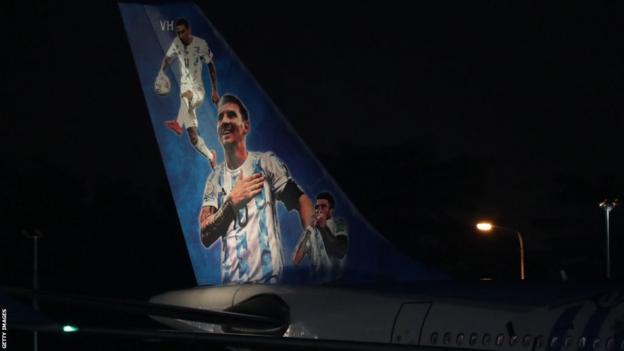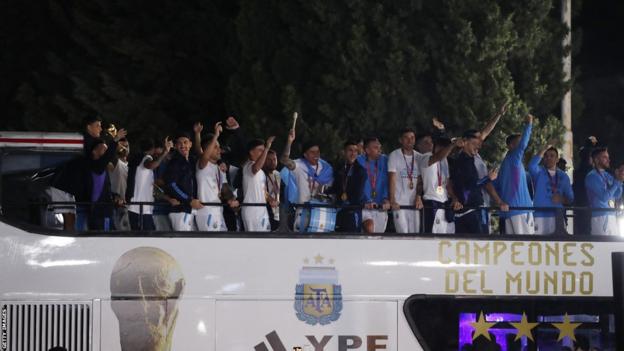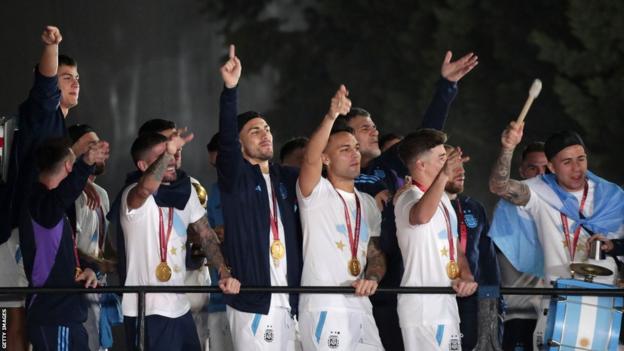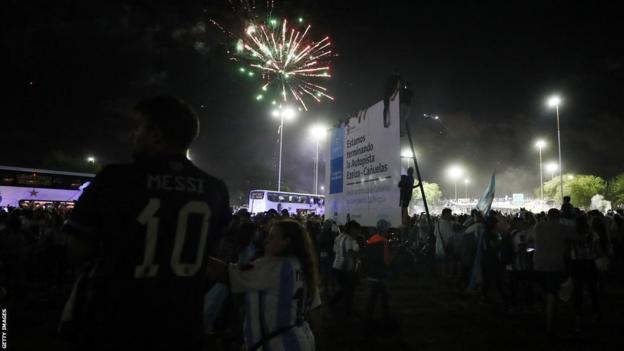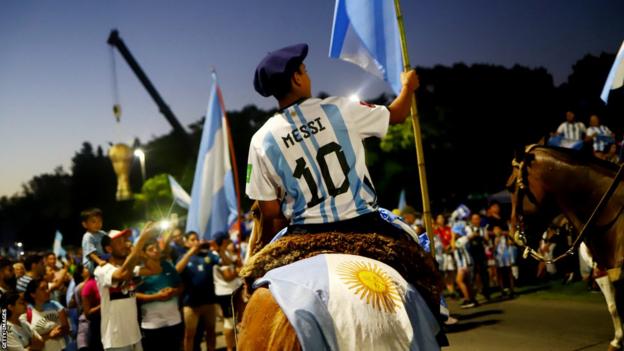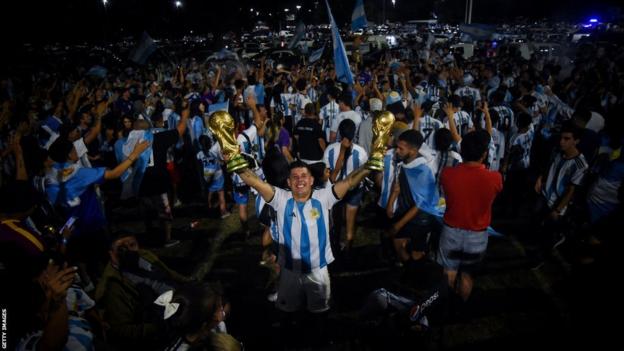 Heads up!
If you decide to use quotes from this content, you're legally required to credit The SportsBay as the source and include a backlink to our story. Gotta respect that copyright.
Meanwhile, thank you for reading this post, and please don't forget to share the post and subscribe to our YouTube channel